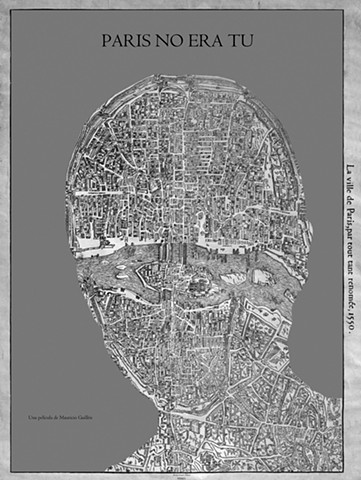 Paris Was Not You
(After the etchings of Charles Méryon and the text Eternity Through The Stars by Auguste Blanqui)

DCP
19 minutes
Spring 2019
With: Élise Farrell, Nils Edström and Sadibou Dedhiou.
Assistant Director: Natalia Durcrey.
Cinematography: Christophe Clavert.
Direct sound: Henri Maïkoff.
Editing: Marylou Vergez.
Original Music: Éliane Radigue.
Storyline:
Unlike most of her friends, Élise stayed in the city this summer to prepare for her university exam. As she struggles to concentrate under the August sun, she is abruptly interrupted by a foreigner who claims that she is sitting on his place. Although she does not know it, this brief encounter transforms the endless repetition of the slow summer days, into something more transcendent and memorable than the usual history lesson.